Management – Chief Executive Officer (CEO): Dejan Paravan, PhD
Dr. Paravan is an expert in the marketing of electricity, with extensive management experience in the energy activity of the GEN Group. After completing secondary school in Nova Gorica, he studied at the Faculty of Electrical Engineering in Ljubljana, where he earned his doctorate in electrical engineering in 2004.
Early in his career, he assumed the management of various companies and projects related to the trading and supply of electricity, which marked the beginning of the development of the GEN-I Group. He served in various functions within that group in the past: member of the Management Board, Executive Sales Director, Director of Strategic Innovation, and Managing Director of subsidiaries in Zagreb, Vienna and Milan. From March until November 2022, he served as a member of the Management Board of GEN-I d.o.o., which is part of the GEN Group.
He possesses expertise of the entire energy sector, is a member of the Board of Directors of the Energy Industry Chamber of Slovenia, and serves as a lecturer at conferences and at higher education and scientific institutions.
His four-year term of office as CEO of GEN energija d.o.o. began in November 2022.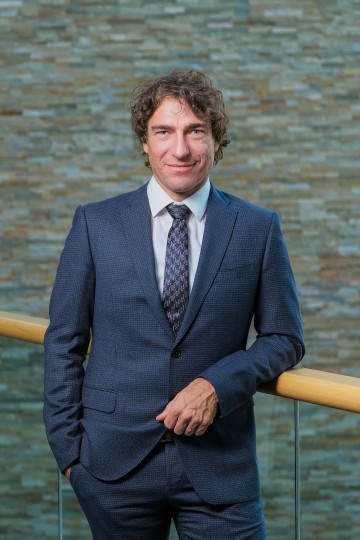 Management – Chief Operating Officer (COO): Danijel Levičar
A physicist with a master's degree in management, Mr. Levičar has been gaining experience in the fields of energy and the functioning of the electricity system since 2000, at the Krško Nuclear Power Plant and at GEN energija, where he participated in preparations for the JEK2 project. He worked at the European Commission in Luxembourg and at the International Atomic Energy Agency in Vienna. In 2013, as the head of the Energy Directorate at the Ministry of Infrastructure, Mr. Levičar and his colleagues drafted a proposal for Slovenia's energy concept, aimed at the development of a low-carbon society. He advocated for the inclusion of transportation in the energy strategy and for the transition to alternative energy sources, with an emphasis on e-mobility. His responsibilities also included preparations for the new energy legislation adopted in 2014, which finally put in place the necessary conditions for the introduction of market principles for the functioning of all energy sectors. He joined GEN-I in 2016 as a member of the company's Management Board.
On 1 August 2019 he started a four-year term as a Chief Operating Officer (COO) of GEN energija, d.o.o.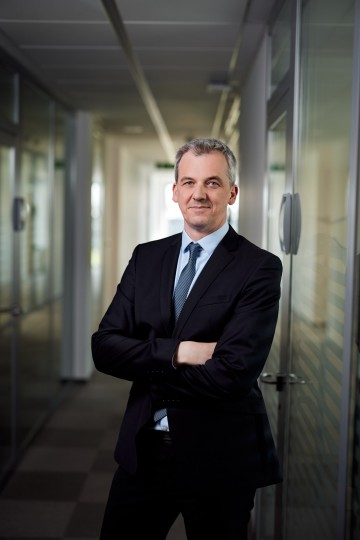 Members of the Supervisory Board of the company GEN energija:
mag. Žiga Debeljak, Chairman
mag. Mateja Čuk Orel, Deputy Chairwoman
Ivana Nedižavec Korada,
dr. Miloš Pantoš,
Rok Marolt,
mag. Marijan Penšek
Samo Fürst,
Marjanca Molan Zalokar in
Rene Jeromel.
GEN Group companies:
The holding company of the GEN Group:
Dejan Paravan, PhD, Chief Executive Officer (CEO)
Danijel Levičar, Chief Operating Officer (COO)
Nuklearna elektrarna Krško d.o.o.
Gorazd Pfeifer, Chairman of the Management Board
Saša Medaković, Member of the Management Board
Uroš Koselj, MSc, Director
Tomislav Malgaj, Director
Maks Helbl, President of the Management Board
Andreja Zupan, Member of the Management Board
Sandi Kavalič, Member of the Management Board
Primož Stropnik, Member of the Management Board